Almost PB&J Complete Skateboard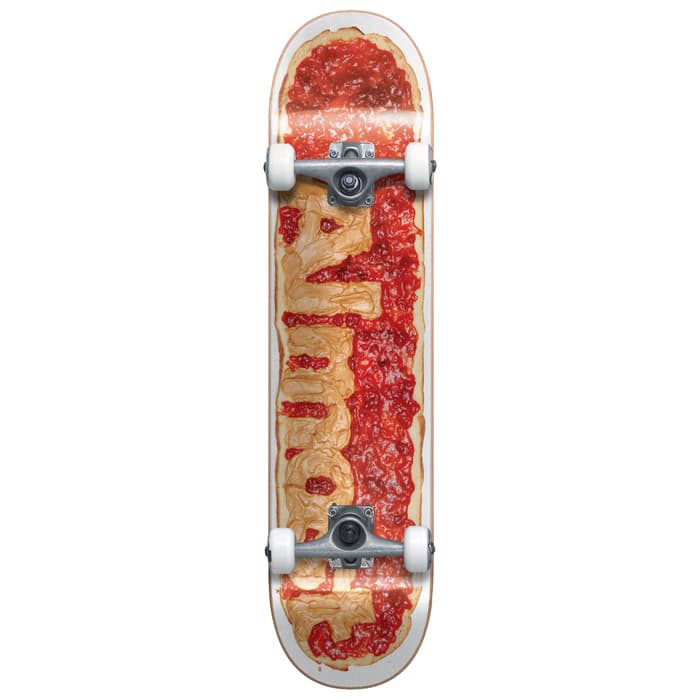 Product Details
The Almost PB&J Skateboard is pro quality with Resin-7 technology to thwart delamination and to keep that pop fresh. This board has been constructed with a single deck press to keep the shape consistent from board to board ensuring you get what you want every time. Chomp down a PB&J before jumping on your Almost PB&J Skateboard to tear up the streets, alleyways, parks and pools.
---
Features
Mellow Concave Steep Kick 52 mm 100a Wheels TENSOR Alloy Trucks ABEC 5 Precision Bearings
Tech Specs
Materials: 100% 7-Ply Hardrock Maple, Epoxy Glue Resin Dimensions: 7.625" x 31.3" Wheelbase: 14.125"
---