Saxx Men's Kinetic HD Boxer Briefs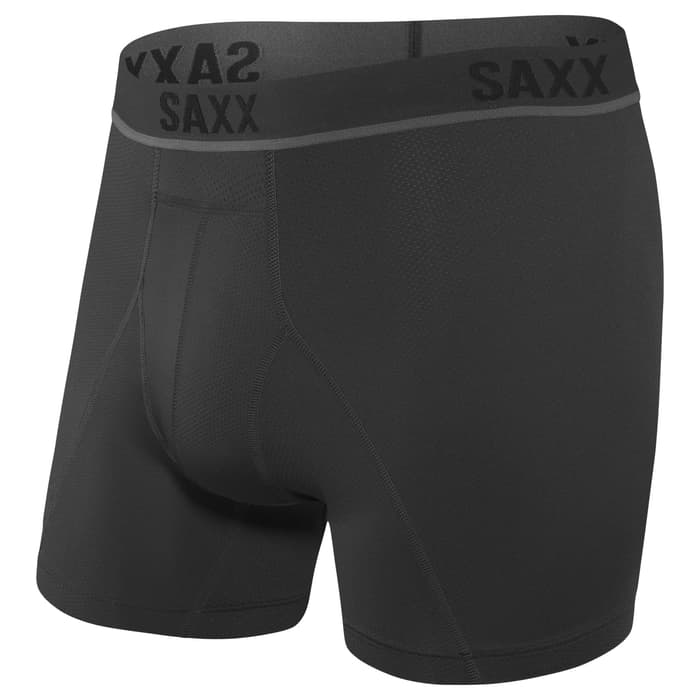 Product Details
The Saxx Men's Kinetic HD Boxer Briefs have a semi-compression fit, designed to hug the body while not being too restrictive. These briefs incorporate comfort, support, and security to enhance your movement. They come with a BallPark Pouch™, which is a 3D hammock-shaped pouch designed to keep everything in place and Three-D Fit™, that creates 3D support around the glutes, thighs, quads and hamstrings. The Saxx Men's Kinetic HD Boxer Briefs are great for up-tempo training, cardio, or any recreational activity.
---
Features
BallPark Pouch™ Three D-Fit™ Flat Out Seams™ Breathable Micro-mesh Odor Resistant Moisture-Wicking No Fly
UPC:
Tech Specs
Materials: 88% nylon, 12% elastane Fit: Semi-Compression Inseam: 5"
---